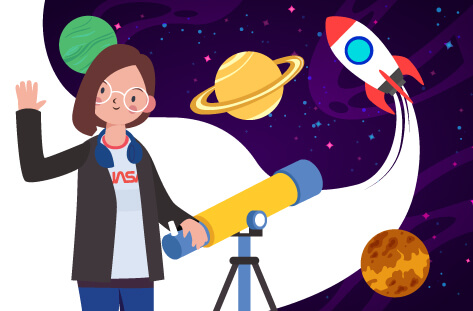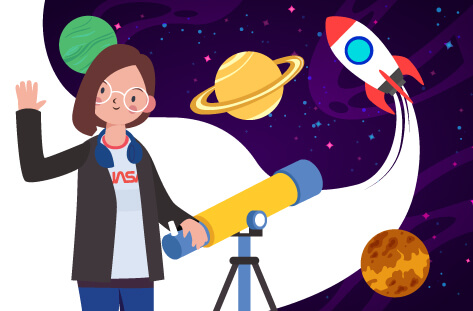 About the Course
You may wonder "What makes sun burning all the time?" How do scientists know there are earth-like planets out there? Do you want to know the answers. This course may help you explore the COSMOS little further.

This course is based on astronomy .If you have a gazing eye then you'll get ample opportunities to do your own research and explorations.related to Space. The projects are cross disciplinary and covers concepts from physics, geography, Math, designing, chemistry, etc.

Your participation as a team will help you develop conceptual and 21st century skills while solving major astronomical problems on your own.
Resources & Materials
You will need the following resources & materials to work on the project
An empty plastic bottle
Cardboard made into a cone and 4 fins
A cork
A pump with a needle adaptor water
Projects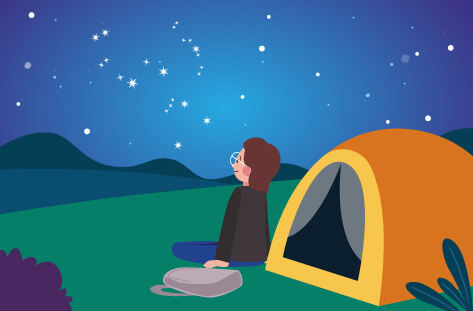 Observe the Night Sky
Urbanization is directly proportional to light pollution which means it's difficult to find dark sky around us. In this project, Learners will locate & assess location suitable for night sky observation.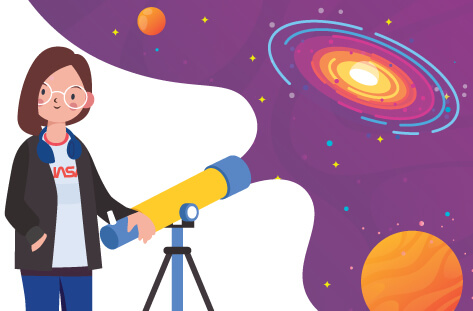 All About Telescopes
Experiment with light and build a telescope to observe objects in space. Also study how a not so common instruments makes our daily life activities easy.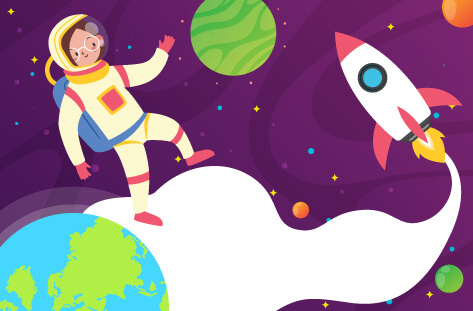 Rocket - Let's Launch Them
Space missions are not possible without rockets and are not limited to them. In this project, learner will plan, design, build and test a model rocket to achieve a mission while apply incredible works of Sir Newton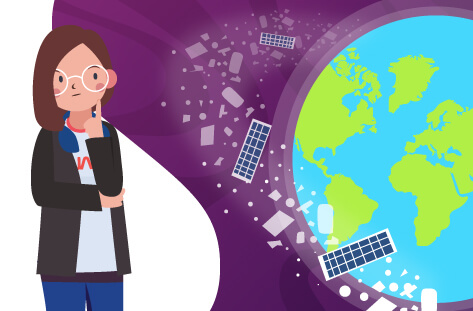 Space Junk
As human aspires to be a multiplanetary species making space our route to second home, space junk becomes a very critical problem. In this project, learners will explore space junk and build solution to deal with it.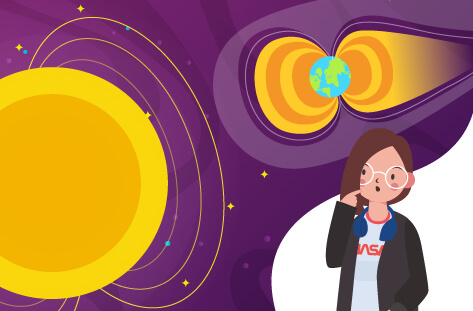 Mission Sun
The project entails designing a mission to aid space exploration by charting sun, collecting data about the atmosphere, studying and observing patterns, etc.
Satellite
Learn how satellite is driving most of the digital world these days. Explore its functions and indulge yourself in solving real-life problem related to satellite systems.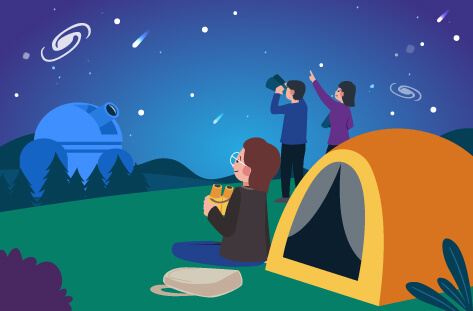 Astro-tourism
Based on the various projects, Conceptual understanding, and skills acquired. Learners will explore opportunities around Astronomy and tourism to boost the economy and betterment of the rural areas.
Learner Reviews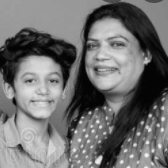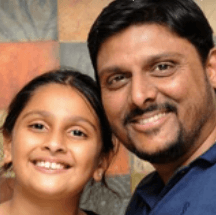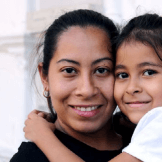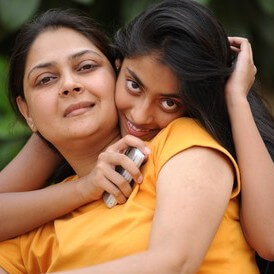 Projects Developed by Learners
FAQs
How old does my kid have to be to join this course?
Kids from age 11 to 13 can set up an account and enroll in this course